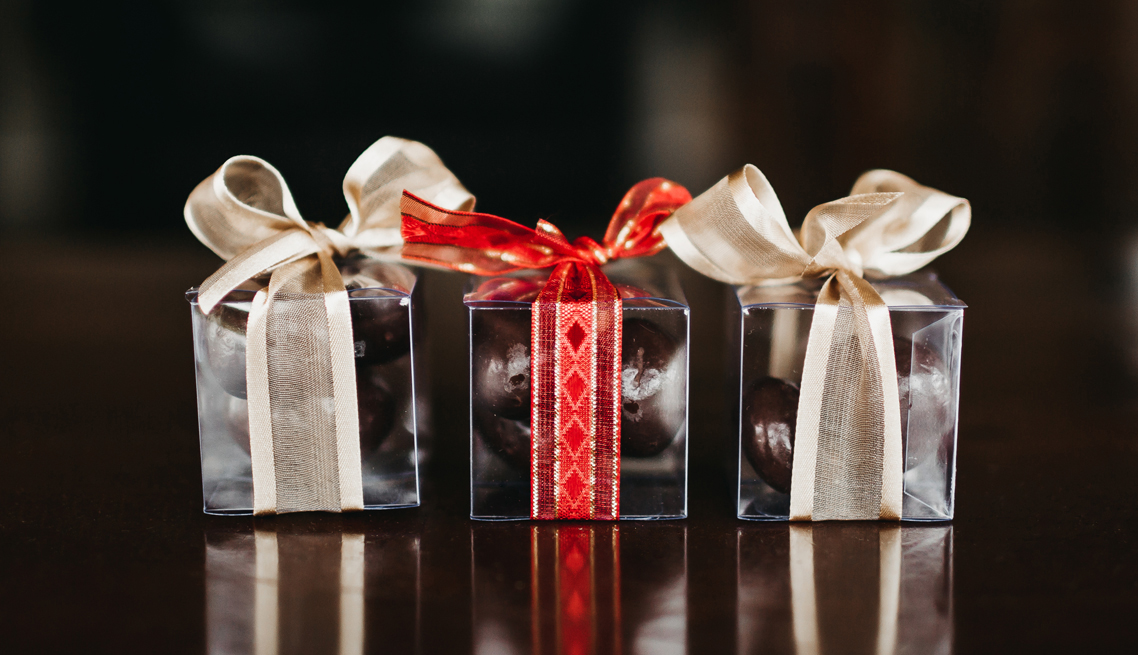 WELCOME TO OUR SUGGESTED LIST OF BONBONNIER PACKAGES
Bonbonnieres have come such a long way from a few sugar coated almonds.  Today brides to be spend so much time pouring over ideas about what gift to give their wedding guests.
At Shiloh Plastics, we are able to help you make that job just a little bit easier by providing a range of plastic boxes for you to fill with whatever you like.
Ideas
Some suggestions of what to put into your bonbonnieres are:
Lollies
Macarons
Patty cakes
Brownies
Chocolates – perhaps heart shaped in
Soap
Potpourri eg. Lavender or rose petals
A few shells for a beach wedding
This of course is just a short list.  Use your imagination if you'd like something different.  There are so many simple things that you could give your guests at our wedding.  You can make them look really special by packaging them nicely. It's so easy to make a beautiful bonbonniere for your wedding, by put a simple gift in a plastic box, and dressing it up with a ribbon to match your colour scheme. We have put together a range of plastic boxes that we think work well for your wedding. This is certainly not an exhaustive selection though and we are currently adding more products to the list. If nothing is quite suitable, check out our entire range. There are lots to choose from. The packs that we have listed on this page come in packs of 100 units.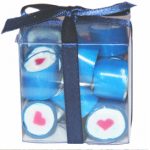 Flat Packed Box 45mm x 45mm x 45mm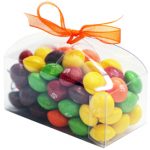 Novelty box that ties together with a ribbon (not included).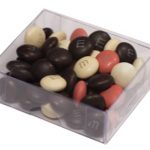 Base with separate lid 66 x 55 x 20mm.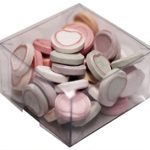 Base with separate lid 60 x 60 x 35mm.