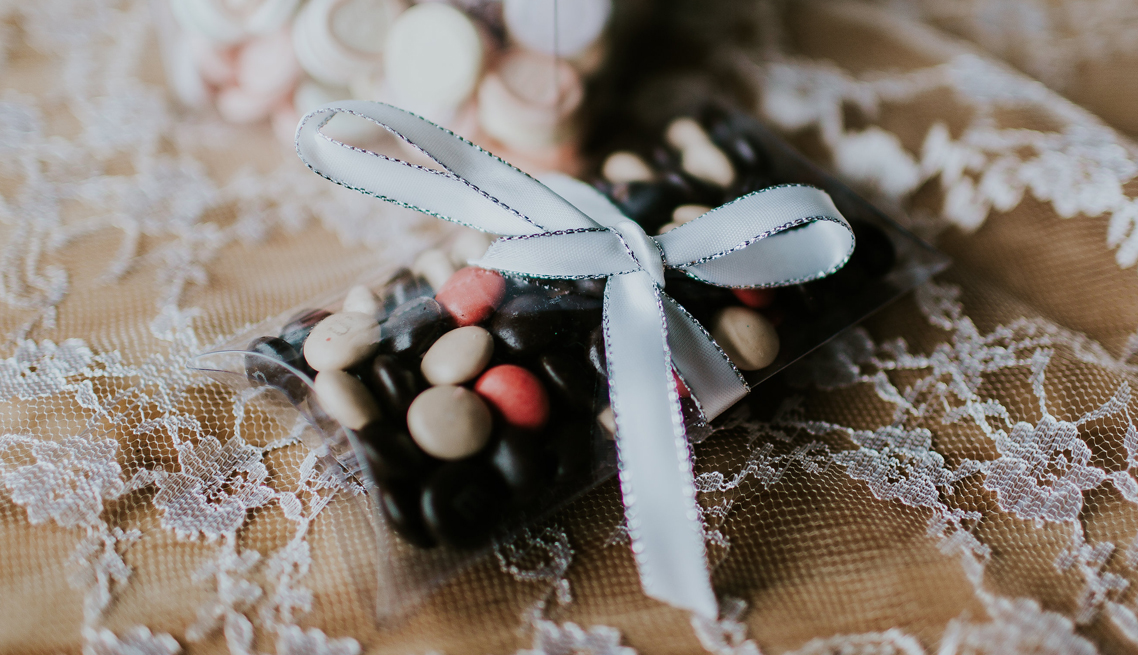 WHAT IS A PILLOW PACK?
What are Pillow Packs?
Pillow packs are small plastic packages in the shape of a pillow. These pillow packs come flat packed. One side is glued. Then it has flaps that fold in on either end to close the pack. It's not hard to see that these cleaver little packages are a wonderful idea for gift or fancy packaging. They look fantastic with a simple ribbon around them.
Suggested Uses
Pillow packs can make a great retail option. However they could also be used for Wedding Bonbonnieres or party favours.  Use your imagination as to what to put inside them to make an elegant but simple gift. It's so easy.
We do sell to the public, but be aware that there is a minimum order quantity for pillow packs.  This quantity is 200 units.
Four Sizes Available
At Shiloh Plastics we have four specially chosen sizes of pillow packs available.  These are listed below.
| PRODUCT CODE | DIMENSIONS | BOX QTY |
| --- | --- | --- |
| PILL004 | 48 x 50 x 20mm | 200 |
| PILL001 | 60 x 95 x 20mm | 200 |
| PILL002 | 82 x 115 x 27mm | 200 |
| PILL003 | 96 x 102 x 40mm | 200 |
| PRODUCT CODE | DIMENSIONS | BOX QTY |
| --- | --- | --- |
| PILL004 | 48 x 50 x 20mm | 200 |
| PILL001 | 60 x 95 x 20mm | 200 |
| PILL003 | 96 x 102 x 40mm | 200 |
| PILL002 | 82 x 115 x 27mm | 200 |
| PRODUCT CODE | DIMENSIONS | BOX QTY |
| --- | --- | --- |
| PILL001 | 60 x 95 x 20mm | 200 |
| PILL004 | 48 x 50 x 20mm | 200 |
| PILL002 | 82 x 115 x 27mm | 200 |
| PILL003 | 96 x 102 x 40mm | 200 |