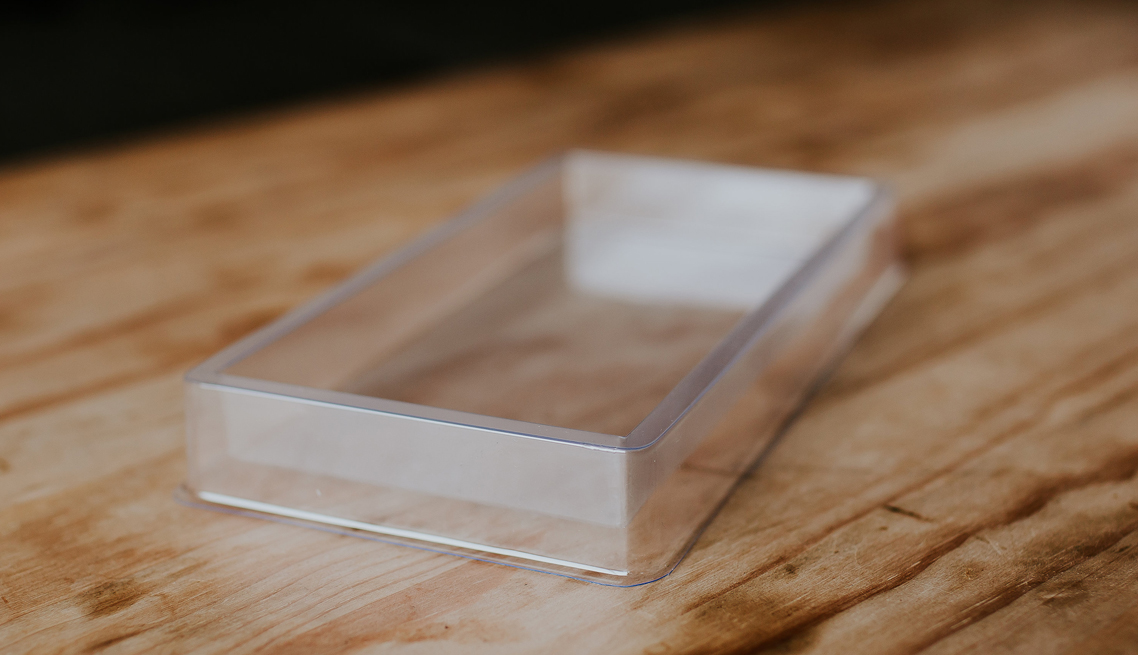 SHILOH PLASTICS MANUFACTURES AND SUPPLIES PLASTIC TRAYS
TO ADD A LITTLE SOMETHING EXTRA
Benefits of Plastic Trays
Trays can be really useful. In order to best display your product, sometimes a custom made insert or tray is just what's needed. A few suggestions of what we can make with our processes of vacuum forming and plastic fabricating are trays, inserts, point of sale displays, shelf talkers, and chocolate trays.
Inserts are an option
Inserts can be used in conjunction with one of our blister packs, or even a cardboard or wooden box to securely hold items in place and to give immaculate presentation. These can be moulded in clear, white, or even coloured material depending on the quantities required.
Chocolate Moulds
Our production method also lends itself perfectly to producing chocolate moulds and trays. We have a special range of chocolate trays as you can see below.  These come in sizes to fit 4, 12 and 24 chocolates.  They can be molded in gold or brown PVC.
Different Styles
Vacuum formed or fabricated light weight plastic products can be produced. We have a small standard range or we can produce a custom product for you.
Below is a list of the products that we currently have in our standard range. However, feel free to discuss your personal needs with us. We would be happy to give you a free, no obligation quote to see if we can help you with your packaging solution.
PRODUCT LIST
(Price List available upon Request. Samples are also available for the minimal cost of freight, which will be deducted from your first stock order. Chocolate trays are made to order.)