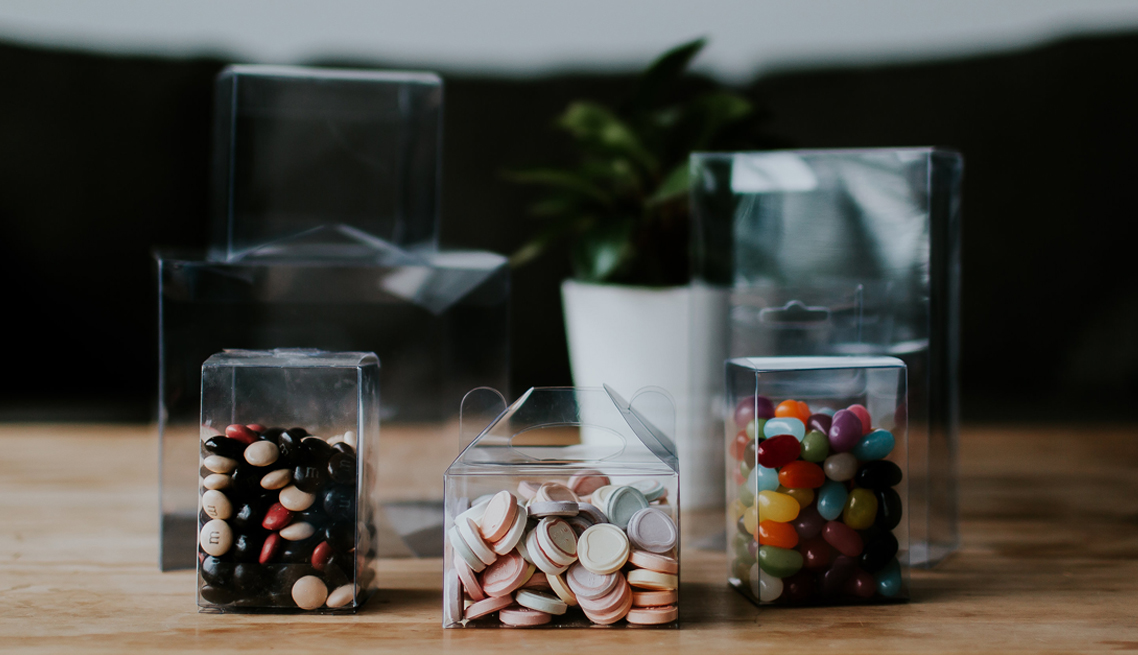 SHILOH PLASTICS MAKES & SUPPLIES PLASTIC BOXES FOR PACKAGING
PLASTIC BOXES - GREAT PACKAGING OPTION
Plastic Boxes in Many Styles
Most of our plastic boxes are designed to sit on a bench or counter top. In addition to this, boxes can be designed with a hole tag. This means that the product can be hung from a hook. Many of these boxes come flat packed while others will arrive fully made. As well as this there is our range of novelty boxes that are a little more special.
Many Uses Too
This kind of packaging has many uses. For example, some of our customers currently use boxes for products such as confectionery, craft items, flowers, nursery items, manchester, memorabilia, and the list goes on.  They also make great gift boxes. Plastic boxes could be your perfect packaging solution if these are the things you are looking for.
If you need help finding a suitable product:
By following the links below you will find lists of all of our boxes.  These are here so that you can browse through them at your own convenience. However if you have trouble finding something, you are always welcome to contact us to discuss your requirements. We can then take a look to see if something is close to the measurements that you are looking for.  If there's nothing there though, don't despair.  We can always design a custom package for you.  In this case though you will be asked to make a contribution towards the tooling.
Our range of boxes is continually growing. We try to keep fast moving items in stock, ready for dispatch upon receipt of payment.
DIFFERENT STYLES
We have main three styles of standard boxes to meet you specific needs. These are flat packed, flat packed with hanger, and lids and bases. In addition to this, we also have fixed base boxes, display boxes, and a range of fancy boxes for something a little more special. Lists of all of our off shelf boxes can be found by using the links below to help you find your perfect packaging solution: